About Pre-approvals (FAQ+ series)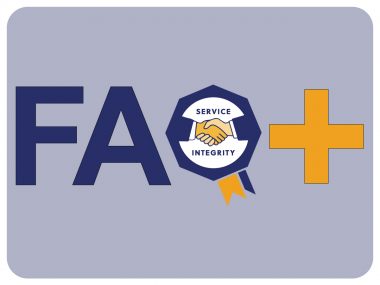 May 13, 2021
Welcome to the first in a series in expanding on our Frequently Asked Questions. We're calling it FAQ+. The purpose of this series is to provide you with a more detailed explanation than what is found in the FAQ section.
In future FAQ+ installments we will dive deeper into credit-related topics such as APR, eServices, insurance offerings, and more.
Does Reliable Credit offer preapprovals?
We are sometimes asked if we offer pre-approvals for financing. Very generally, a pre-approval is a lender's confirmation of your creditworthiness based on information in a credit application and a credit check. Some lenders may provide a pre-approval letter, but it is typically only an offer (not a commitment) to lend you a specific amount of money. You will most likely have to go through their underwriting process to obtain final approval for financing.
Reliable Credit does not offer preapprovals because there are too many variables that go into financing a purchase, including but not limited to:
The specific personal property being financed (e.g., a motor vehicle)
Whether there is a trade-in and the trade-in value
The loan to value ratio
The payment to income ratio
In addition, a true pre-approval typically requires pulling a credit report, which we do not want to pull unnecessarily as it may affect your credit score.
How Reliable Credit can help you
If you are interested in financing the purchase of personal property or refinancing a current loan, we encourage you to apply for credit via our website, telephone, or in a branch office nearest to you. However, you may also call and speak with a Reliable Credit Loan Officer or Credit Officer who can discuss and review your financial situation and give you some guidance on what we may or may not approve.
Some additional resources:
Contributed by: Brooke B-W.