Accessing Your Account Online (FAQ+)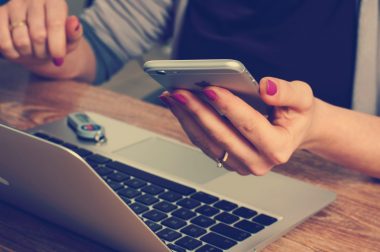 July 19, 2021
Fast Friendly Service and Integrity Assured is at the heart of all that we do at Reliable Credit – that includes helping connect customers to their account information. Providing quick access to key information can help you get the answers you need without the need for a phone call.
In June 2020, Reliable Credit implemented a new set of eServices tools that provide you with "have it your way" access to account information and payment methods. You now have access to essential account information through multiple secure channels:
Reliable Credit eServices Website: Once you set up and link your account, you can find your balance, previous transactions, and easily and quickly make a payment. To setup eServices via the website follow these 3 easy steps:

Go to the sign up page
Create a profile with your mobile phone number and email address.
Link your account to your profile with your Reliable Credit account number, date of birth, and ZIP code. Your account number and ZIP code were included in your welcome letter.

Reliable Credit Mobile Application: Available on the Apple Store and Google Play, you can download the Reliable Credit Mobile Application and follow the same steps as above to create a profile and link your account. Once that is complete, you have access to the same information available through the Reliable Credit eServices website.
Reliable Credit Virtual Agent: You can call 503-461-4114 to access our Virtual Agent where you can access account information and make payments.
Message Center: You can now send messages to, and receive messages from, a live agent via the eServices website and mobile application during our regular business hours.
We want you to have the best customer experience possible when using our services and will continue to invest our time and energy to make that happen. We would love to hear your ideas about what we can do to continue to offer you a first-class experience. Questions and comments can be sent to [email protected]
Contributed by: Brian T.