Dealer Talk: Do You Really Know Reliable Credit?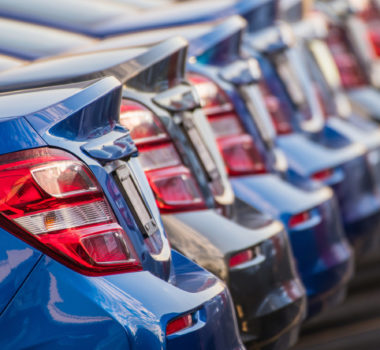 February 18, 2022
Reliable Credit has been purchasing retail installment contracts for more than 60 years. Even with that history, we like to remind our dealers how Reliable Credit operates its contract buying programs. A recent experience by one of our Directors of Dealer Marketing underscores how important it is to share Reliable Credit's capabilities.
The Meeting
Director of Dealer Marketing, Chris Scott, recently met with a dealer's veteran F&I employee who said he knows Reliable Credit's "program" because he used to work at different dealer who sent Reliable Credit "tons of deals." After discussing the dealer's business, the F&I employee told Chris that the dealer's inventory was too expensive for Reliable Credit, and that the dealer does not get "Reliable Credit's kind of customers." Reliable Credit provides opportunities for credit across the consumer spectrum.
The Discussion
Chris shared that the dealer's average amount financed is below Reliable Credit's average over the past year. Chris also learned that the dealer was working with lenders that give a quick "yes" at a high rate but cut deals back, take large buy fees, increase their fees once the contract is in funding, may require some recourse or GPS device, and are slow to fund.
The Review
Chris asked if he could review some contracts that were written but not yet in funding to demonstrate Reliable Credit's approach to contract buying. The dealer offered three for review, and Chris worked with the F&I employee to approve two contracts and left with them in hand. The F&I veteran was surprised, stating that he didn't think Reliable Credit bought "these kinds of deals."
The Moral of the Story
The moral of the story is that whatever you think Reliable Credit does, we probably do it, but we also do a whole lot more! Reliable Credit purchases contracts for amounts in the low thousands to over $20,000 and higher. Reliable Credit is here to help dealers do more. We want to review your contracts and have the opportunity to pay you more than other lenders.
Whatever you think Reliable Credit does, we probably do it, but we also do a whole lot more!
Can Reliable Credit Help You?
Interested in how Reliable Credit may be able to help? Call one of our Directors of Dealer Marketing, tell them your needs, and let Reliable Credit see if it can tailor a buying program to help. Dealers in Oregon, Arizona, Northern California, Tri-Cities (Washington), Reno (Nevada), and Boise (Idaho) areas can call Mike Abraham at 503-462-3021. Dealers in Washington (excluding the Tri-Cities) and the Salt Lake City, Utah area can call Chris Scott at 360-791-7813.