How to Apply for a Loan with Us (FAQ+)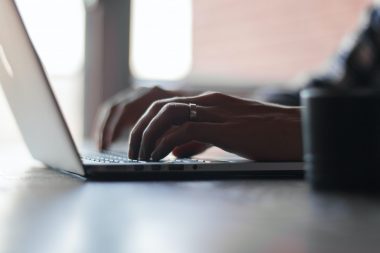 August 18, 2021
Our goal is to make applying for a loan with Reliable Credit as easy as possible. We recently updated our online loan application to streamline the information we request and verify the identity of the person who is applying. It's tough to find a balance between how much information to request versus how simple we can make the process. We hope we have struck the right balance.
Ways to Apply
There are two ways you can apply at Reliable Credit:
The Verification Process
The loan application first requires your full name and an email address or mobile phone number. This helps ensure you have access to the email address or mobile phone number you share with us. Once you complete the fields on the "Verification" page, click Next to receive a code via your email or mobile phone. Enter the code within five minutes to verify your access to that email or mobile phone.
Application Requirements
After entering the verification code, you can complete the "Details" part of the application. You can apply as "Individual" or "Joint" and complete the required fields. The additional information needed includes:
Information about yourself (and your Joint Applicant if filing together)
Housing
Employment and income
Vehicle Information
It generally takes less than 10 minutes to complete the application if you have the required information available. Once you have completed the information, click "Submit".
Application Confirmation and Follow Up
After the application is submitted, you will receive a confirmation number and your application is sent to us. Our experienced team will review your application and work with you to confirm the information you've provided to quickly make a decision. In some cases, a decision may be made on that initial phone call but typically a little additional work is needed. We will contact you in a timely manner to work through further details and finish the application process.
We want you to have the best experience possible when applying for a loan and we will continue to invest time and energy to improve the process. If you have any difficulties completing the application or have any questions about the information requirements, we invite you to contact the branch nearest you for assistance. Additional questions and comments can be sent to [email protected].
Contributed by: Brian T