Introducing Reliable Impact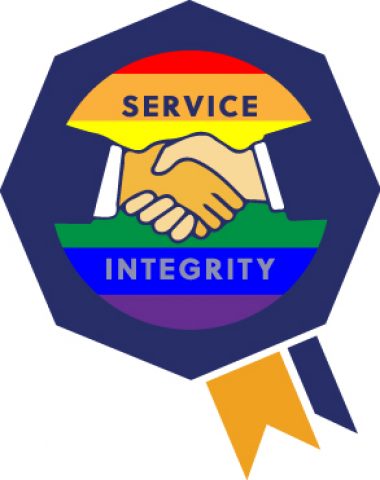 June 24, 2021
In the summer of 2020, Reliable Credit launched a committee focused on diversity, equity, and inclusion ("DEI") called Reliable Impact. Reliable Impact's mission is as follows:
Reliable Impact Through Diversity, Equity & Inclusion
At Reliable Credit, we know that diversity of lived experiences and perspectives helps generate better ideas, has greater impact, and reflects the communities we serve. Through recruitment and education, we continuously work to create a culture where diversity, equity and inclusion are practiced and celebrated.
Reliable Credit is proud to celebrate the differences between and within every employee and customer, including age, color, mental or physical abilities, ethnicity, family or marital status, gender identity or expression, language, national origin, political affiliation, race, religion, sexual orientation, socio-economic status, military status, or other characteristics.
Reliable Impact is made up of a diverse group of employees from various branches. Reliable Impact has been working together to better understand the DEI landscape within Reliable Credit and to develop new policies and procedures for our hiring, retention, benefits, training, and charitable giving.
Reliable Impact conducted a DEI survey to learn about our employees' experiences working at Reliable Credit and get their thoughts and feedback on ways Reliable Credit can become even more diverse, equitable, and inclusive. That survey has helped shape Reliable Impact's initiatives going forward. Reliable Impact recently announced two exciting initiatives: a Cultural Celebration Day and monthly DEI Drops.
Cultural Celebration Day is an additional day of paid time off per calendar year for each employee to celebrate or recognize a day that is personally significant and culturally relevant to them. Reliable Credit appreciates the diverse representation of our employees, and we want our scheduled holiday closures to be reflective of it.
DEI Drops are monthly, self-directed learning opportunities to watch, listen, read, and/or act on a DEI topic of the month. Our first ever DEI Drops celebrated Pride Month which works to achieve equal justice and equal opportunity for lesbian, gay, bisexual, transgender, and questioning (LGBTQ) individuals. Reliable Impact's goal is for employees to find the DEI Drops an easy, accessible, and fun way to increase their cultural competence.
We look forward to sharing more of Reliable Impact's work with you as we renew our conviction and dedication to building a more diverse, equitable, and inclusive company.
Contributed by: Brooke B-W