I Want to Purchase a Vehicle.  Now What?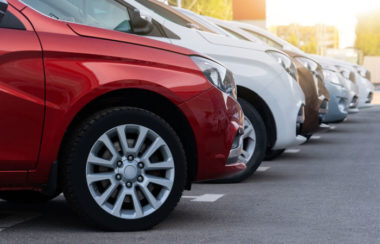 September 6, 2022
Purchasing a vehicle can be a stressful and challenging process. For some, the numerous choices of vehicles, dealers, and financing options can be overwhelming and leave you feeling less-than confident you made the right choices. In this article, we offer some helpful hints on how to prepare for a vehicle purchase and how to navigate the vehicle purchasing process.
1. Be financially prepared.
Determine your financial situation and budget. Make sure you have enough income to cover your monthly living expenses and the new expenses associated with your purchase. The only time to consider taking on additional debt is when you are spending less than you take home. Saving for a down payment or trading in a vehicle can reduce the amount you need to finance and reduce your financing costs.
Be realistic and understand not only what you would like to pay but also the maximum amount you can afford to pay while still staying within your budget. The AFSA's Education Foundation has a helpful guide ("AFSA Guide") on vehicle financing that includes a Monthly Spending Plan to help you determine how much you can afford.
2. Know your credit score and what is on your credit report.
If you don't know your credit score, you may be in for a surprise when it comes time to finance your vehicle purchase. It's also possible that there are items on your credit report that may cause your credit score to be lower than it could be. Things such as duplicate accounts, accounts you don't recognize, and incorrect payment history or account status are a few examples of the errors that can impact your credit score. You can learn more about what to look for on your credit report in this article from the Consumer Financial Protection Bureau ("CFPB"). You may be offered better rates and loan terms if you have a higher credit score and a cleaner credit report.
3. Research different cars and compare prices.
Research different cars and features online to find out what models may work for you. Once you figure out some cars you like, determine the value of the vehicle so you can negotiate the purchase. You should check:
Pinpoint as much as possible the retail market value of the vehicle and what is a reasonable price. The CFPB's guide to buying car ("CFPB Guide") has a helpful checklist on shopping around and the AFSA Guide shows you how to compare the financing terms of more than one creditor.
4. Visit the Dealer and Obtain a Pre-Purchase Inspection.
Do a walkaround of the vehicle and a take a test drive. It is also helpful to bring anything with you that the vehicle will need to accommodate such as a child-safety seat.If, after the test drive, you are still interested in the vehicle, obtain an inspection by an independent mechanic, commonly called a pre-purchase inspection ("PPI"). The buyer typically pays for the PPI which may cost $100 to $200. A PPI can be a very effective way to get a more accurate picture of the condition of the vehicle. It may uncover significant and expensive problems that are not apparent from a walkaround or test drive. Any problems found may be used when negotiating the purchase of the vehicle. If the dealer will not allow an independent inspection, you may want to look elsewhere.
5. Understand the value and cost of optional loan products.
When negotiating the purchase of the vehicle, the dealer may make optional products available to you. Optional products include items such as extended service contracts and a guaranteed asset protection product. These items are briefly explained in the AFSA Guide. Carefully review the options and ask questions to understand the costs, benefits and exclusions of the products. The products are optional and not required as a condition of approval for credit which means you can say no if you don't want any of these products.
6. Ensure the written contract matches your expectations.
Read the entire contract carefully and ask questions about the terms of the contract before you sign. The AFSA Guide has a helpful section on understanding financing terms. Make sure that everything you negotiated verbally matches the written contract terms before you sign the contract. Ensure that details such as the interest rate, term, payment amount, date the first payment is due, and monthly due date is what you agreed to. Make sure the terms and amounts quoted do not include any optional products unless you want them. If you do not want these products, do not sign for them. Once you sign the contract, you are legally obligated. The CFPB Guide has a helpful section on confirming details before you drive away.
Before you leave the dealership, make sure you have a copy of the contract with all signatures and terms filled in. Do not agree to have the papers mailed to you or provided later as they may get lost.
7. Know your obligations.
Know who the creditor is and when your first payment is due. Late or missed payments can have consequences such as late charges, repossession, and negative entries on your credit report. Contact your creditor as soon as you realize you will be late with a payment. Most creditors understand that customers may face temporary financial problems over the course of their account and will help give them as many options as possible to assist them through their temporary financial difficulties. The sooner you contact the creditor, the more options they may have to offer. You can read more about why here.
As this article illustrates, there are a lot of things to consider when purchasing a new vehicle. The most important thing you can do as a buyer is to educate yourself. The more information you have, the better you can advocate for yourself throughout the process. There may be stress and confusion along the way but if you are prepared and stick to your plan, your time and effort will be rewarded with a dependable vehicle that meets your financial requirements and personal needs. You are always welcome to reach out to us to discuss financing options by contacting a branch near you.
Contributed by: Tracy D & Brooke W-J