Vehicle Repair and Service Contracts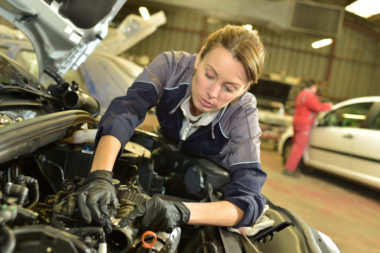 November 10, 2022
Vehicle repair is a common expense for both Reliable Credit customers and its employees. As vehicle owners, we have all experienced it and have been frustrated by unexpected repairs at different levels of severity.  Breakdowns occur unexpectedly and there is never a "good time" to lose your mode of transportation or suffer an unplanned expense to your budget.  After years of navigating different vehicle repair scenarios, we would like to share some ideas that may help alleviate some of the stress and/or the financial burden of the repair.
Is There a Vehicle Service Contract?
Did you purchase a Vehicle Service Contract ("VSC") when you bought your vehicle? If the answer is yes, the VSC may cover some, or all, of your repairs. To determine whether coverage exists, contact the dealer where you purchased the vehicle and VSC or the VSC Administrator. While Reliable Credit may be able to tell you whether you purchased a VSC from the dealer, the dealer and VSC Administrator will have the best information on what the VSC covers, and does not cover, and they may recommend a repair shop for assistance.
It is important to have as much information as possible to make an informed decision about how to proceed.
If you do not have a VSC or know it does not cover your needed repairs, contacting the dealer is usually the best starting point.  Dealers appreciate repeat customers and want the opportunity to help you with your next purchase, so they may have some helpful repair resources. Or, your dealer may be able to help you trade out of the vehicle if you don't want to put more money towards repairing it.
No Dealer?
There are certainly scenarios when a dealer cannot do anything to help. Maybe there was no dealer involved with your purchase and the purchase was made from a private seller. In that case, it is wise to get opinions and estimates for repair from multiple repair shops – just be sure to ask ahead of time if there is any cost for the evaluation. Parts and repair costs can be expensive so it is important to have as much information as possible to make an informed decision about how to proceed. 
What Do You Do Next?
Once you have the information about your repair and an estimated cost, you then need to determine how you will pay for the repairs. If you find yourself short on cash or you do not want to deplete any savings, there are multiple ways to utilize credit for auto repairs, including using a credit card or obtaining a personal loan.
If you need to or want to borrow money to pay for the repairs, consider completing a credit application with Reliable Credit for a loan. We may be able to provide a loan, sometimes even without your monthly payment increasing if you are already a customer. Reliable Credit may even be able to provide a loan at more favorable terms than other credit options. Call your local branch for more information about loans and the credit application process.
Contributed by Ben S.