Reliable Credit Announces DEI Donations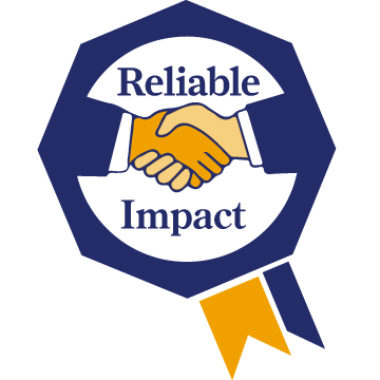 December 14, 2021
Reliable Credit's Diversity, Equity, and Inclusion ("DEI") team, known as Reliable Impact, is working to create a culture where diversity, equity and inclusion are practiced and celebrated. As part of that work, Reliable Impact asked its team members to nominate nonprofits that work in the DEI space to receive monetary donations. Reliable Impact is pleased to announce it recently made donations to the following organizations. We believe their work and missions are inspiring and align with Reliable Credit's desire to help those that need a helping hand.
Innocence Project
The Innocence Project, founded in 1992 by Peter Neufeld and Barry Scheck at Cardozo School of Law, exonerates the wrongly convicted through DNA testing and reforms the criminal justice system to prevent future injustice. To date, 192 Innocence Project clients have been exonerated by DNA.
Self Enhancement, Inc.
Self Enhancement, Inc. ("SEI") is a Portland, Oregon based nonprofit dedicated to guiding underserved youth to realize their full potential. Working with schools, families, and partner community organizations, SEI provides support, guidance, and opportunities to achieve personal and academic success. SEI brings hope to individual young people and enhances the quality of community life.
El Centro de la Raza
El Centro de la Raza (The Center for People of All Races), is grounded in the Latino community of Washington State. Their mission is to:
Build community through unifying all racial and economic sectors
Organize, empower, and defend the basic human rights of the most vulnerable and marginalized populations
Bring critical consciousness, justice, dignity, and equity to all the peoples of the world.
El Centro de la Raza provides support via 43 programs in the areas of child and youth, human and emergency services, education and asset-building, housing and economic development, and advocacy and community organizing.
Trevor Project
The Trevor Project's mission is to end suicide among lesbian, gay, bisexual, transgender, queer, and questioning (LGBTQ) young people. It carries out its mission through providing suicide prevention and crisis intervention services for LGBTQ youth 24 hours a day, 7 days a week. They also serve as a leading voice in education, advocacy, and research relating to LGBTQ youth and mental health.
We hope that our contributions help these organizations continue to work for positive change in our society.
Contributed by: Reliable Impact